What is FilterSocial?
FilterSocial is a fully featured social networking app focused on friend-finding, dating, and relationships that isn't based on gimmicks like so many apps out there. Before any messages can be exchanged, you must like your match, your match must like you, and your relationship intentions must match. We believe you'll find far better connections that are in sync with what you're looking for and vice versa.
To reduce swipe fatigue that plagues other apps, we allow you to filter profiles based on a variety of criteria that are most important to relationships & friendships like your religion, whether you want children, your values, your political view, your favorite teams, your favorite activities & interests, and a lot more. We think dating and making friends should be less about what you look like and more about who you are as a person. That's why we're here to end the age of shallow swipe culture.
Lastly, to combat bad behavior and have people treat each other better on our app, we have implemented ratings. When you see a match, you'll see a profile conduct rating, ghost rating, and response to messages rating. We believe these will reduce bad behavior dramatically, have people treat one another with respect and kindness, and reverse the years of damage other apps have caused to our society.
Dating & Relationships
New Friends
Choices matter! No more swiping on an endless stream profiles trying to find someone that you're in sync with. You choose who you want to see. There is no algorithm because YOU are the algorithm. No one can send you a message unless three things happen: you like your match, your match likes you, and your relationship intentions match.
Have you moved to a new city and having hard time meeting people? Maybe you're looking to meet new people in general because you've had friends move away, drift apart, or start families. Maybe you're looking for a wing-man or wing-woman to hang out with. We're here to help you with that. We want you to make new friends that share your values above everything else. Those are the types of friendships that last a lifetime. We provide you lots of ways to meet people. Filter profiles by your favorite activities & interests, your favorite teams, by your favorite music, and more.
A common problem most people face is where to go after meeting someone online.  That's no longer a problem! We provide great recommendations that are based on your location and both you and your match's common interests and lifestyles.  You'll never have to think of where or what to do again! Head to the park for a picnic date or meet up with your new friend at the cool new bar in town. We fully believe that when both parties have input on what to do & where to go, the likelihood of ghosting & flaking diminishes significantly.
If you haven't had success on Tinder, Bumble, or other dating apps & sites, you should give us a shot. We want you to find someone. We don't want you to pay for a subscription because we believe finding love and friendships should be free.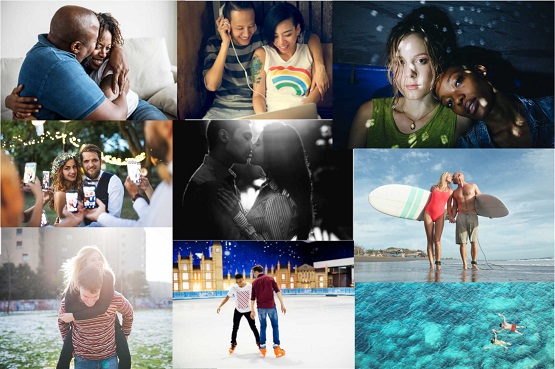 Privacy is incredibly important to us
That's why we wanted to give you features that other apps are taking away like the ability to have a nickname. If you've signed in through Facebook, we allow you to hide friends you don't want to see on the app (like exes). And if you've verified your account with LinkedIn, we'll soon give you the ability to hide coworkers from showing up in your list of matches too. 
Behind The App