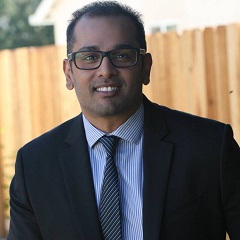 If you check out the reviews for the big dating and friend finding apps, you'll see there are a lot of dissatisfied people out there. People rightfully complaining about bots, that the apps and sites are expensive, people that don't respond to messages, ghosting, inappropriate messages, not being able to see who they want, and on and on. I wanted to solve some of these problems and make the experience a lot better for everyone.  
My team and I looked through thousands upon thousands of profiles over a period of a couple of years to determine what mattered most to people searching for someone to date or when finding a friend. We did a ton of research to understand how relationships are formed, how they're nurtured, and how they end. We consulted psychologists, social psychologists, social scientists, and scientific research to determine that there are three important parts to every relationship.
Values are the most important part of any relationship. If you don't have any values in common, your relationship is less likely to last. Lifestyle attributes, shared interests, and activities help spark the conversation and help spark the relationship. You don't need to have everything in common, but it helps when each partner learns from each other's shared interests. And the last part, of course, is physical attraction. We built the app with these things in mind and why we believe we've created the best way to find someone you truly connect with on both a romantic and friend capacity.
Some other key things that set us apart from other apps:
We verify every user – We do this to help fight spammers, bots, and scammers so you can feel comfortable in knowing that the user you matched with is real.
The ability to filter – We wanted to save you time from having to swipe through thousands of profiles by allowing you to focus on what matters most to you.
Privacy – You can hide facebook friends from showing up in your matches, use a nickname, and we don't sell your information to any third parties.
Accountability & ratings – Bad behavior is rampant in all of the big dating and friend finding apps. In an effort to get people to treat each other better, we have implemented a rating system to help deter users from sending inappropriate messages, ghosting, etc.
Recommended meeting places & events – We've curated a list of places which we think will help take the guesswork out of figuring out what to do after matching as well as motivating you to both meet up.
Inclusiveness – We didn't cater the app to any specific genders or sexual orientations because we believe that inclusiveness and equality is the best solution in making strong connections both romantically and in friendship. If you don't find the gender or orientation option that fits you, let us know.
Please let us know what you think about the app and how we can make it better for you by emailing us here.
Best,
Shaan
Download now on the App store!
Download now on Google Play!